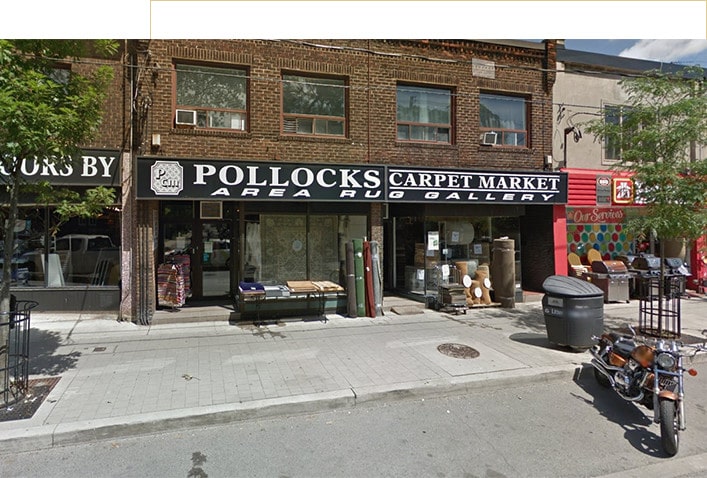 About POLLOCK'S CARPET MARKET
Pollock's Carpet Market owned and operated by Giulio Piras was established in 1975 and has been an eminent name in the flooring industry for over 4 decades. We offer you free estimates and expert installation. We strongly believe in offering our customers the finest quality flooring for the most reasonable price. We provide carpet, area rugs, hardwood, laminate, ceramic tiles, vinyl, marmoleum, and cork flooring. We not only showcase and serve you the products but also help you choose the perfect product with professional guidance and quality information. We are a trending flooring store in Toronto. We are a carpeting company that has decorated countless homes with high-quality product, and stylish designs.
Depending upon your preference and customization, our flooring installation experts are very experienced and give quality results. We provide our customers with the best and the most durable quality products with perfect guidance and suitable prices. We will serve you with endless possibilities of colors, pattern, and texture. With 40 years serving the Greater Toronto Area, Pollock's Carpet Market is unbeatable when it comes to product knowledge and installation. To assist your decision-making process, we serve you a palette with a variety of flooring options for every part of the house.
If you need help in deciding on what type of flooring will fit your home decor, get in contact with us for the best service in Toronto. Our friendly staff will help guide you in considering what flooring to use. The perfect combination of guidance and high-standard service and product will be served under one roof. Please come and visit our 12,000 sq.ft. showroom located at 349 Roncesvalles Avenue, south of the intersection of Bloor and Dundas St. West in the High Park area.