AREA RUGS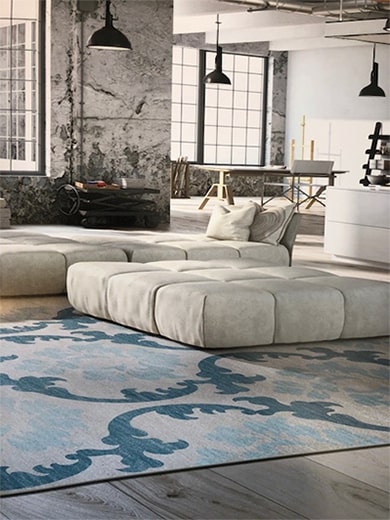 We are direct importers of highest quality hand knotted and machine made area rugs from allover the world. Each country presents a distinctive and remarkable style revealing the finest area rugs designs. Our gallery contains an collection of over 3,000 rugs in oriental, transitional and contemporary looks.We have area rugs that would be perfect for you regardless of your budget, size requirement, or colors you are looking for.
Area rug of your choice is a matter of personal style and taste. A rug is an essential component of any room's décor; therefore, it should complement existing wall colors, furniture, and floor. The possibilities of decorating with oriental rugs are endless. Our experienced area rug sales staff will assist you through the whole process of selecting a perfect rug and making a right statement.
Buying a hand-knotted rug is an investment in art, craftsmanship, and exclusivity cherished by generations. We are involved at every stage of the...
LEARN MORE
We take pride in offering you the finest quality, and the best designs available in machine made area rugs. Our machine made rugs come from some of...
LEARN MORE